History of Reform and Challenge
1947
Sankyo Konpo Unyu Co., Ltd. founded to take over the government transport agency services from former Mitsui & Co.
1949
Changed name to Sankyo Co., Ltd. and began marine cargo handling and customs clearance!
Established Nagoya Chikko Office (current name: Meiko Branch Office)
1989
Awarded the status of "Superior Customs Broker" from the director of Nagoya Customs
1999
Began submitting invoices on CD-R, the first in Nagoya Customs' jurisdiction
2001
Acquired ISO9001:2000 certification
2004
Began customs clearance for air cargo in the port district
2005
Established the Chubu Centrair International Airport Office
2007
Established the Kyushu Data Center as a BCP measure
2011
Established the Hakata Branch Office
2012
Granted AEO customs broker status
2014
Established a Thailand affiliate
Certified as a "promoting the success of women company" by Nagoya city
〒1-20-10 Meieki-Minami, Nakamura-ku, Nagoya, 450-0003
TEL +81-52-582-8278 (Main)
FAX +81-52-583 -1020 (Main)
Establishment: July, 1947
Capital: 70 million yen
Representative: Kazuhiko Miyazaki, CEO
No. of employees: 126
(current as of January 1, 2015)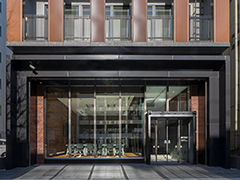 Nagoya Port Branch Office
8F Meiko Building
2-4-6 Irifune, Minato-ku, Nagoya 455-0032
TEL +81-52-661-9321 (Main)
FAX +81-52-652-0306 (Main)
Chubu Centrair International Airport Office
202 Seagull Centrair Terminal
3-12-2 Centrair, Tokoname, 479-0811
TEL +81-70-5025-4280
FAX +81-569-38-1258 (Main)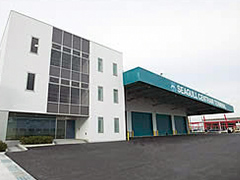 10F Nishitetsu Gion Building
1-1 Gokusho-machi, Hakata-ku, Fukuoka, 812-0037
TEL +81-92-282-0717 (Main)
FAX +81-92-282-0709 (Main)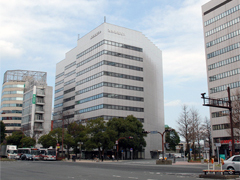 SANKYO FAROS LOGISTICS (THAILAND) CO., LTD.
No.53, Moo.9, Fl.8, Room No.802, Talaythong Tower,
Tungsukla, Sriracha, Chonburi 20230 Thailand
TEL: (+66)3840-1406
FAX: (+66)3840-0107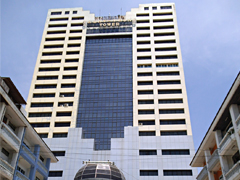 Sankyo Intelligence System Co., Ltd
1-20-10 Meieki-Minami, Nakamura-ku, Nagoya, 450-0003
TEL +81-52-582-8280
FAX +81-52-582-1500
Representative: Kazuhiko Miyazaki, CEO
Establishment: March 2013
Capital: 10 million yen
HP : https://www.sankyosys.com/